By smartjoint |
17
November 2023 |
0
Comments
PP Coated Backing Ring
There are flange connections everywhere in different piping system. Compare to the traditional steel,iron piping system, there is more demand in the plastic piping system in chemical, minning, water, petrol,ect. System.
Nowadays , there are carbon steel, stainless steel, ductil iron, Each type. There are some restrictions. Smart Joint developped a new PP reinforced, PP Coated steel backing ring together with smart joint full range for plastic stub ends in EN,ISO,South African, Australian, USA standard. We hope to offer customer a better and more economic packages.
PP/Steel Flange Backing Rings are designed to provide a low cost,chemically-resistant alternative to traditional galvanized and other type coated steel backing rings. The steel core provides strength and rigidity while the PP with fiber reinforced material over-molding allows for good chemical resistance. PP/Steel flange backing rings provide a complete and cost-effective solution for superior protection against highly corrosive applications.



Material:PP(Glass Fiber Reinforced)
With Steel Ring UV-resistant. Applicable for outside applications
Standard: ISO 7005, EN1092, BS 4504, DIN2501, ANSI150
Size:20mm to 630mm/1/2"-24"
Pressure: PN16 & PN10 & 150 PSI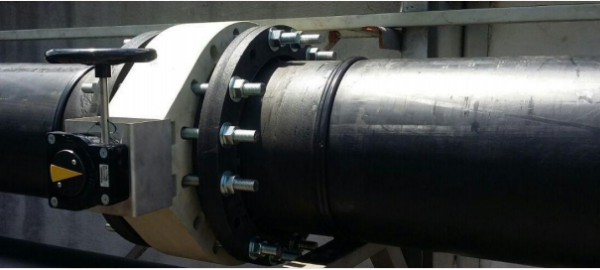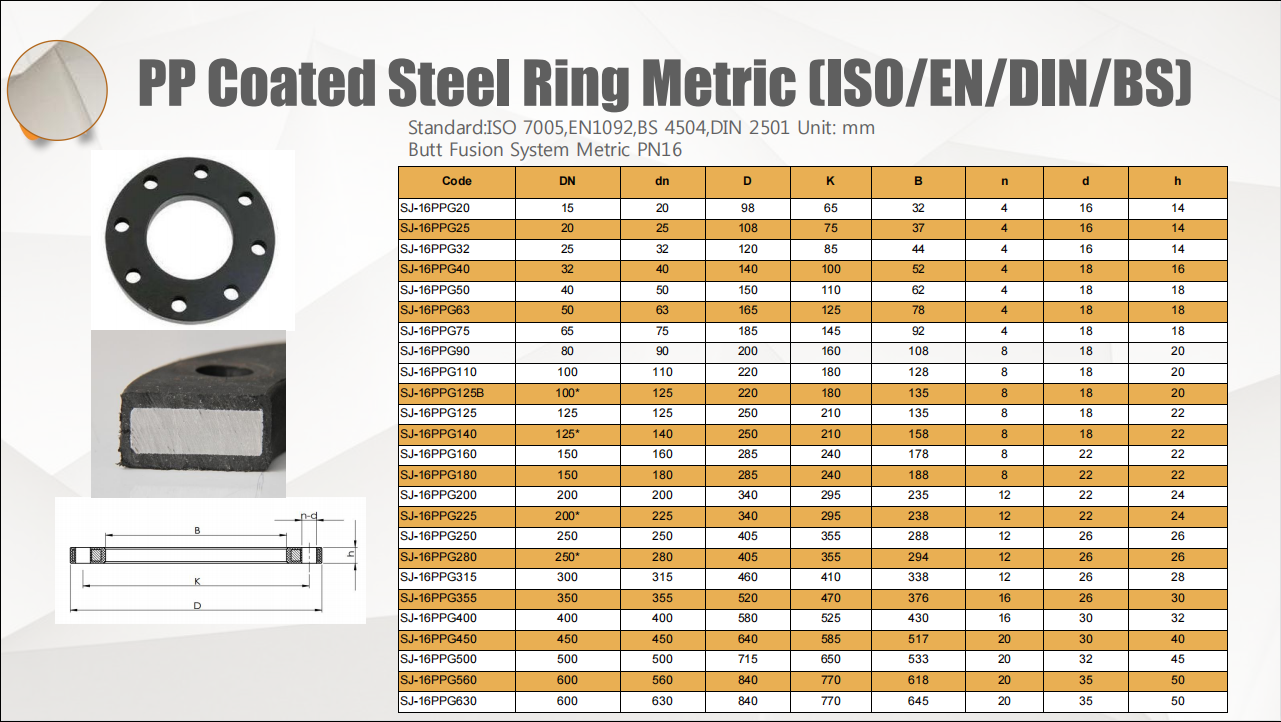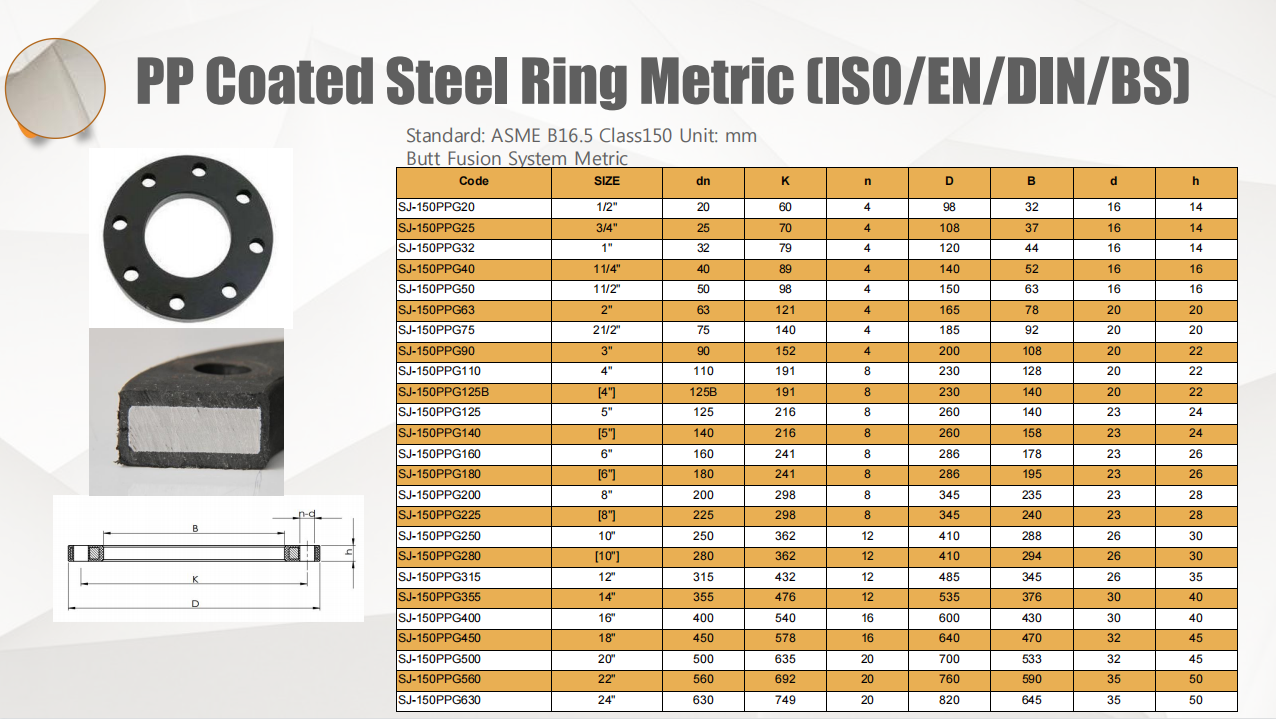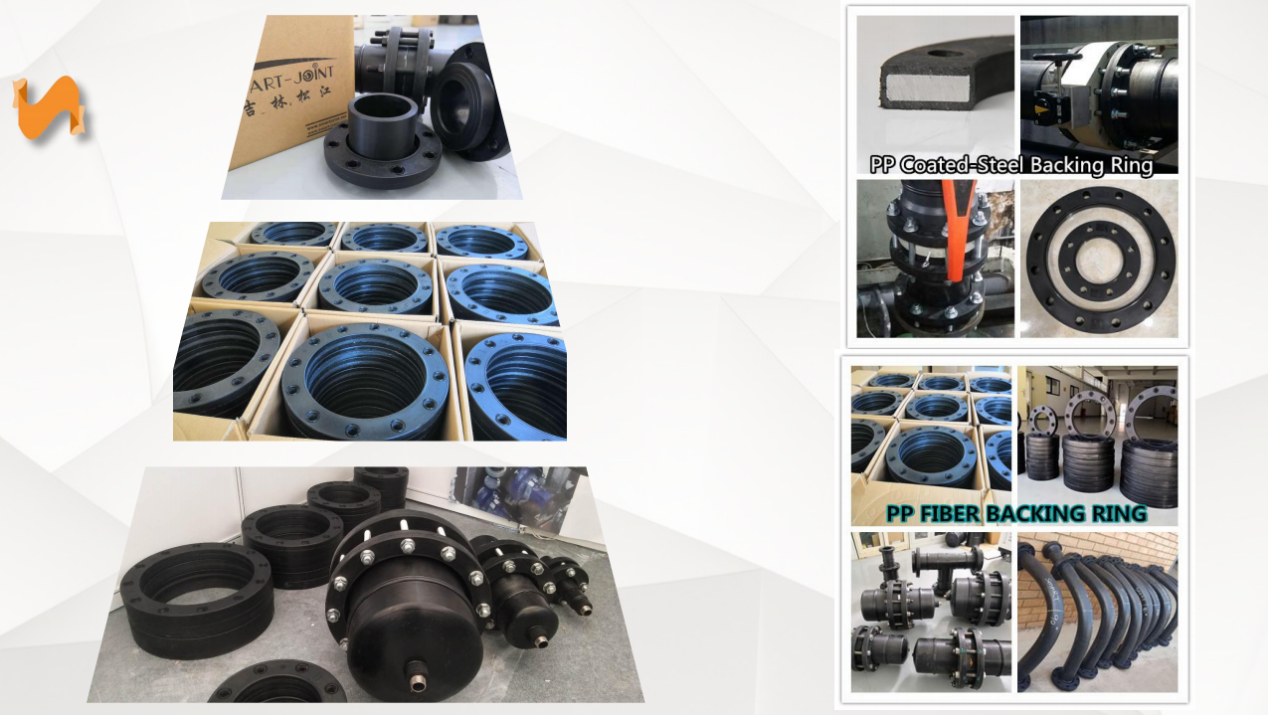 Leave a Reply
Your email address will not be published.Required fields are marked. *